Unique Water Features Melbourne - Bali Mystique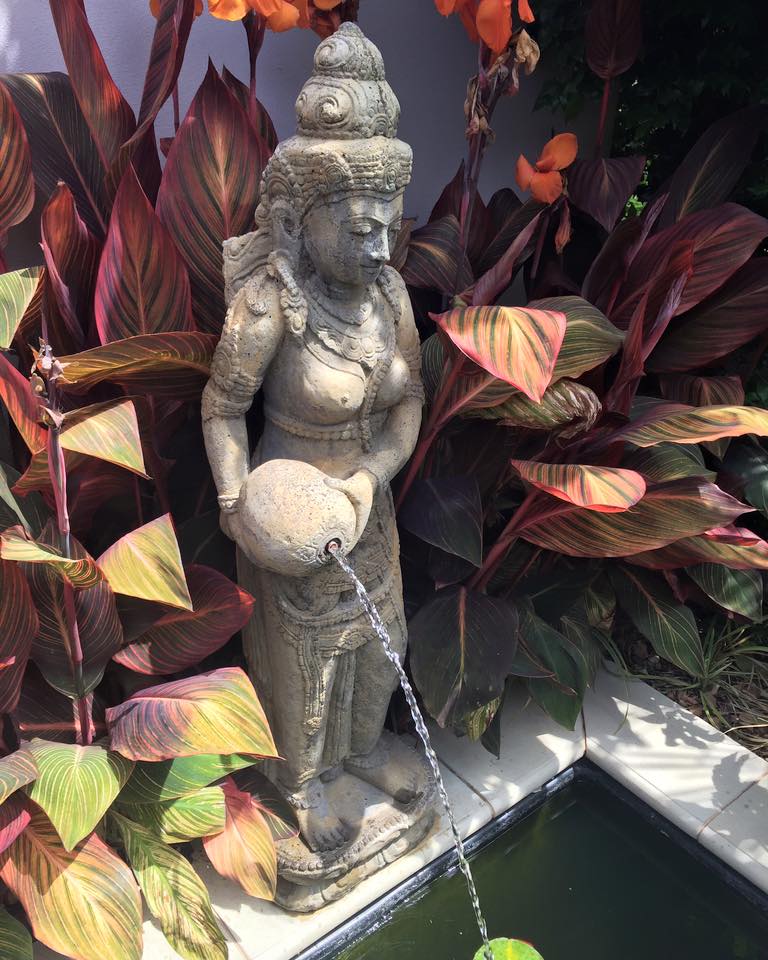 Unique water features from Bali Mystique (See the full Range)
So you've decided you need some type of garden feature to add serenity whilst enhancing the look of your outdoor space. Outdoor water features are a popular choice not only in Melbourne, but Australia wide. With so many style options available, choosing the right feature to match your current surrounds can be a little confusing. "Do I need a large water feature fountain? do I look for a modern water feature or would a large contemporary water feature suit better? These are all valid questions when choosing fountains or water features online.
We at Bali Mystique have been importing quality water features to Melbourne for over 10yrs. Our prime focus has always been to source the best quality, widest range at affordable prices. We import some of the most unique outdoor water features to Melbourne and can order and import any style garden fountains to Melbourne, Sydney, Brisbane Adelaide and everywhere in between.
So lets cover some areas you may want to look at.
Construction Materials
There are several materials the common everyday classic water fountains are made of so, lets cover a few of the "Pros and Cons" for the common ones.
Fibreglass:
Photo: LampsPlus
Pros - By far the most common used for small water features due to the savings in weight. Generally, this material is best suited to indoor features. It gives the manufacturer an ability to virtually "mould" any shape and style with a few limitations. Buddha water features are a common in fibreglass due to the ability to mould intricate detail within. They are easy to keep clean and require virtually no maintenance.
Cons - Fibreglass can be a costly material to use. Further, the cost to manufacture moulds to produce say an effect of a stone water fountain can be labour intensive. Due to the lightweight construction, Fibreglass is not an ideal material for outdoor water fountains as installed as a large water fountain, high winds can cause them to topple over. Lastly, every kid loves to kick a footy around the backyard. Unfortunately, fibreglass doesn't carry high impact qualities so the "ol footy" is bound to do some damage.
Concrete:
One of our water features supplied to Mosiac restaurant Melbourne
Pros - Concrete is one of the popular materials used for modern garden water features. It's durability and strength in the outdoor elements makes concrete a great choice for an outdoor water wall or any styled outdoor area. Bird bath, Lion head water features and wall fountains are a common range found in concrete. Concrete is an ideal material to use in conjunction with stone garden fountains or features. For those who like an "aged" look, moss can be grown on concrete features quite easily. Concrete is also an ideal material for bowl water features due to the cost and ability to easily cast in decorative designs. When used as a large garden fountain or stone fountain, it's weigh ensures that it is stable and resistant to being blown over even in high wind areas such as a large acreage.
Cons - Due to the weight, concrete outdoor garden fountains can be challenging to install in small courtyards, sloping blocks or areas accessible only by stairs such as an elevated pool area. Concrete ages quite quickly so if you are wanting to keep your big garden water feature like new, some regular cleaning and maintenance will be required. Given the weight, if you are looking at purchasing large stone water features or fountain online, freight will cost a premium and free shipping will be hard to find from most retailers.
GRC:
Pros - GRC is short for "Glass Reinforced Concrete". This material is not dissimilar to Fibreglass other than a few important key points. GRC is a thin concrete base which is reinforced with fibreglass like fibres. The strength obtained by this method allows manufacturers to create indoor outdoor fountains with only a fraction of the weight of concrete. With GRC you can mould or shape virtually any design to create a beautiful piece as with fibreglass but with greater strength and lower cost. Another advantage of GRC is that the Stainless steel or poly tubing can be moulded into the feature meaning it becomes hidden from sight. Freight becomes cost effective with GRC. As an example, lets say you live in Sydney or Brisbane and you purchase a GRC feature from a water feature shop in Melbourne or online garden features in Melbourne, the shipping cost compared to the same water feature in concrete could be as little as 60% of the cost.
Cons - Whilst GRC has some very good attributes, the base still need to be manufactured from concrete to provide added strength and weight. Accidental damage can be difficult to repair and due to the huge color range they can be made in, matching these colors may prove challenging.
Terrazzo:
Pros - Terrazzo is available in two types, Cement Terrazzo and Resin Terrazzo. Resin Terrazzo is somewhat rare in water feature design due to the very high cost and is usually used only in "high end" bathroom products such as Baths and Basins. So, we will mainly deal with Cement Terrazzo which is the common Terrazzo sometimes referred to "wall waterfalls" for outdoors. This Cement Terrazzo is by far the premium material when comparing water features. It is high in strength and when polished, provides a classy "expensive" look similar to polished stone which allows a water flowing effect across from end to end. It allows manufacturers to mould some intricate designs whilst maintaining a balance of size and weight. Some large pieces can be made hollow to reduce weight whilst maintaining a high level of strength.
Cons - Cement Terrazzo is quite a heavy product and therefore, large water features such as a 3 tier water feature may be overly heavy compared with GRC or concrete even. Impact damage is near impossible to repair due to each batch of Terrazzo using natural stone. Some features such as our Abstract Buddha face cannot be polished around the head area due to the fine detail. The biggest disadvantage of Cement Terrazzo is the cost to manufacture. Cement Terrazzo is on average 40% dearer than a concrete or GRC equivalent but, if you are wanting to buy a water feature and after a high end finish, Cement Terrazzo should certainly be considered.
Finally:
Take a look at one of our YouTube video, A daytime view and a night time view showing some inspirational combinations
Keep in mind we ship Australia wide and provide indoor water features to Sydney, Adelaide, Brisbane, Melbourne and everywhere in between at very competitive shipping costs.
All our water features are provided with Australian made and compliant water feature pumps which come with a 2yr manufactures warranty
For more info contact us (03)97697973 to speak with one of our friendly staff.
|
Posted on April 06 2019