Ganesha or Ganapati Garden Bali Stone Statues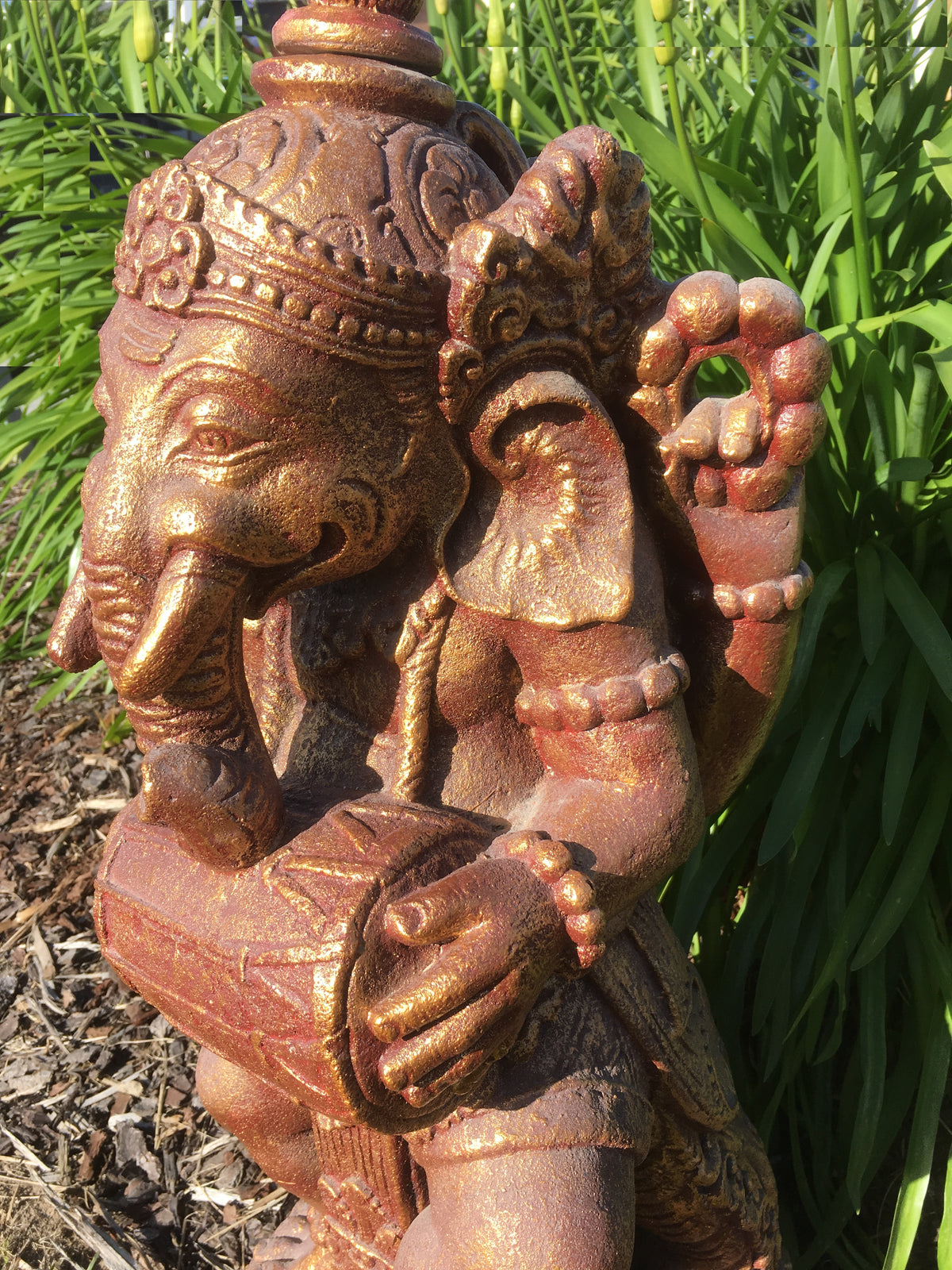 We supply unique Garden statues with meaning that add that extra special something to your space. The Ganesha or Ganesh also know as Ganapati is a popular choice for that special Garden statue. These garden Ganesha statues are available in various forms and are predominantly made from 4 different material types being cement fibre, cast concrete, Greenstone and Riverstone (commonly known as Granite).
The Ganesha or Ganapati is an elephant headed Hindu god of beginnings and is the patron of intellectuals. The name means "Lord of the people". The Ganesha is potbellied and generally depicted as holding in his hand a few round Indian sweets.
We at Bali Mystique carry some versions of the Garden Ganesha statue in various materials including Riverstone and Greenstone. These Bali stone statues are authentic in not only design but carved by skilled craftsmen whos knowledge and craft has been passed down through generations.
Below are some examples of Ganesha which are available:
Cast Concrete models:
Greenstone models:
Riverstone Models:
For more information on "Garden Statues near me" Contact our friendly staff.
We can answer all your questions like how are stone statues made, what are garden statues made of, where to buy garden statues and more.
We have a huge range of large garden statues and including Buddha statues and Bali stone statues for sale. We have the answers on "how do I decorate my garden"
|
Posted on December 27 2019