Tips to help you "style" like a Pro!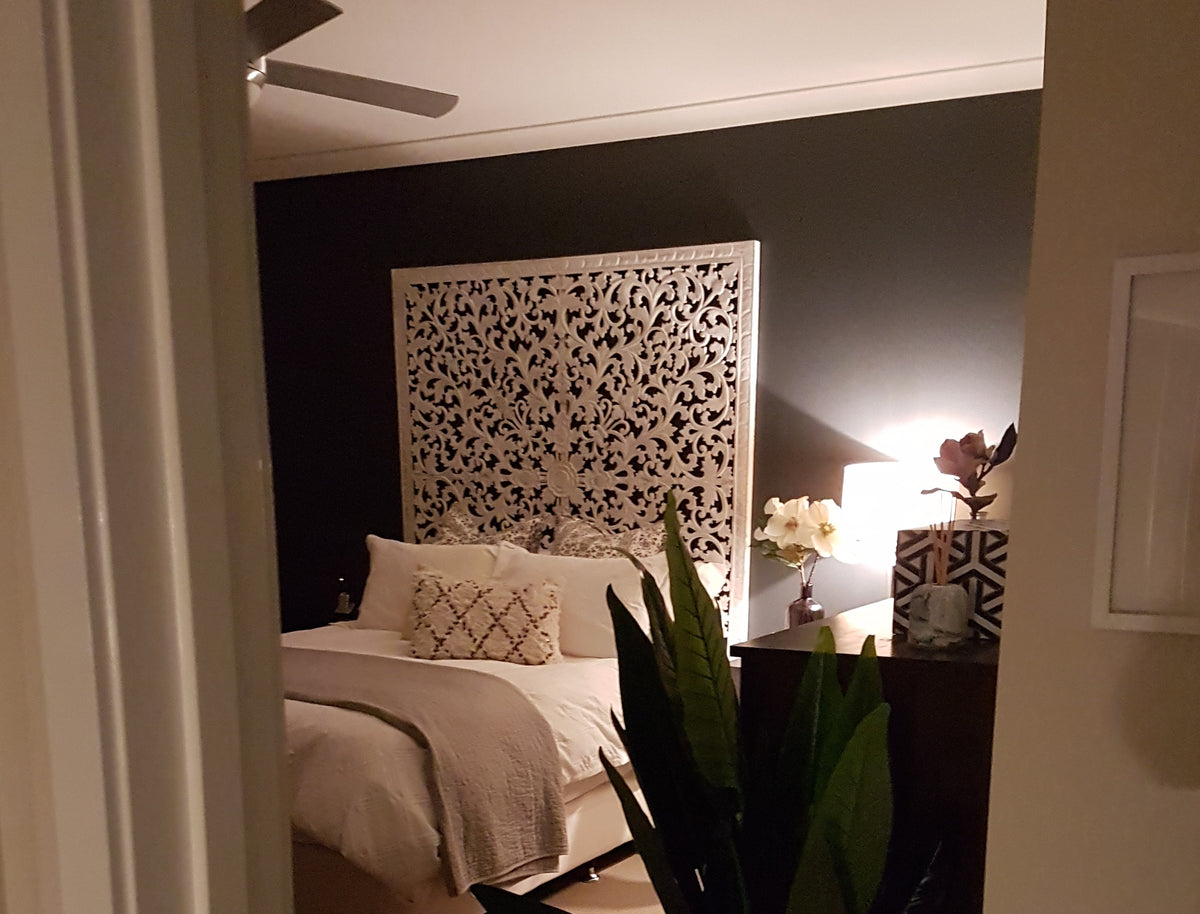 Tropical lifestyle is all about creating a relaxed feel with comfort, ease and hospitality.
Life is breezy, people are lay-back and stress doesn't seem to ever exist!
Achieving this in your home sound difficult to achieve right?
Not really, here's some tips that can help!
 Incorporate a colour palette of green, white wash and blue. Light colours are less noticeable and less dramatic.
Use a combination of Wall Art and Tropical foliage as your décor accent. Use artificial plants with large foliage... the bigger the better!
Bright cushions combined with Macramé Textures over upholstered furniture give people a sense that you welcome them relaxing and staying a while.
Consider the outside nature of Water Hyacinth/Wicker for indoors. Even timbers with a rich grain element bring in the natural outdoor feel.
Walls are a great canvas to add that "Unique" highlight feature. Wooden carvings in a soft white wash will give the "WOW" factor without taking anything away from the rest of the room.
Replacing a major item in a living room like a coffee table rug or TV unit is one way of giving your room an overhaul. Styling is best done over time, it gives you time to soak in the change and plan your next move!
A group of accessories on a shelf, sideboard or coffee table always creates an attractive vignette but, keep the "3 rule" in mind... choose 3 pieces that have something in common. Candle holders are always a stunning accessory.
One of the ways to ensure your Tropical styling is timeless, is to choose pieces that speak to you tropical not items that are "in trend". We often get caught buying décor because its popular and miss the theme we have set out to achieve.
Feel free to add your tips and tricks and photos of your finished project.
We learn and are inspired from what we see!
|
Posted on April 21 2018
1 comment
Great read… Love my Headboard