An Alternate Option For Plantation Shutters In Wall Openings & Internal Windows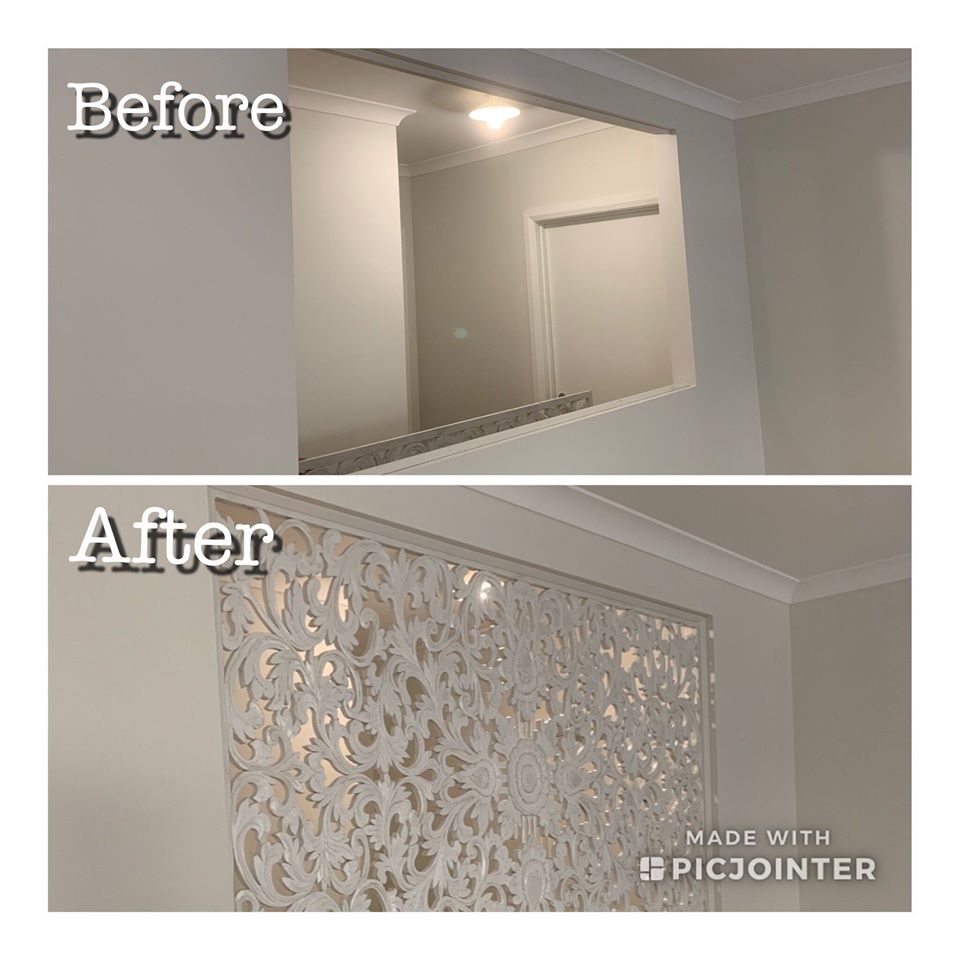 What Are Plantation Shutters?
Known for their distinctive characteristic, plantation shutters (also known as plantation blinds) are a common form of louvre for both external and internal windows. The name plantation shutter comes from when they were made popular in the America's cotton plantations.
Open Plan Living & Internal Windows
We all love open spaces and the feel of open plans for our homes. This in itself has driven home builders to design and build homes that give a spacious feel without adding to the footprint of the home. Generally as house lots get smaller and smaller, building homes with "open plan living" is the obvious solution. Removing internal walls or creating interior windows can create space in your home, but in more times than not, privacy from room to room is lost.
The common alternative is "square openings" installed in walls where a wall is needed but, being able to see into the adjoining room is not an issue for example a hallway and dining room as shown below.
The Problem With Wall Openings
Whilst this is a great idea for creating a sense of space, it also creates a look of unfinished design and a feeling that something is missing or needs to be added. Plantation shutters have been the only choice over the years where you could maintain the same feel and make the opening look as if it's meant to serve a purpose.
With over 25yrs experience in the building industry, we have looked at several options to plantation shutters that are now outdated and will not only continue to provide a sense of space but more importantly, turn a boring square opening into a feature!
The Solution!
We have developed a wood carved alternative to plantation shutters that not only serve their function but, creates a feature that makes your otherwise boring square opening have a purpose. Our internal window panels, are made to measure so regardless of the size, you can have a wood carved insert fitted to almost any opening.
Made from a 19mm quality MDF material similar to your skirting boards. They are individually hand carved on both sides by skilled craftsmen making each carving unique and stunning whatever side you look at. The carving inserts are also available in various colour palettes to maintain the flow in your home or create a special standout feature if required. These carvings allow airflow so there will be no impact on your heating or cooling efficiency. 
How Are These Carvings Fitted?
Installation is simple and can be done by any handyman or DIY homeowner. As the carvings are custom made, no cutting or trimming is necessary. The carving will be made to fit your own opening with approx. 10mm clearance (5mm to each side). Once the carving is pinned in place, a 19mm decorative moulding is fitted to both sides holding it in place. Minor touching up of the nail holes and painting is all that's required.
For more information, please call our friendly staff on 03 97697973 
We ship Australia wide!
|
Posted on February 11 2020