The ORIGINAL Coconut Wood Bali Hut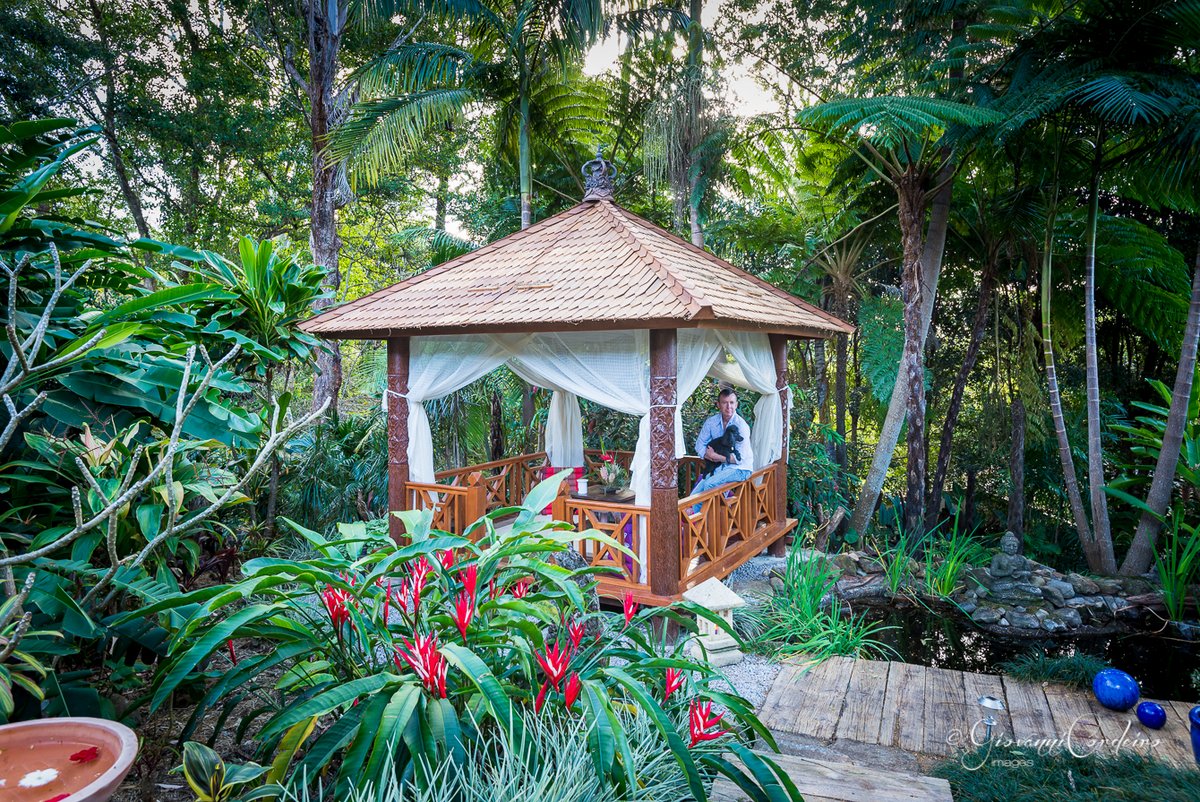 We have done the groundwork on sustainable huts throughout Indonesia.
We only use sustainable materials on our Bali huts. All raw materials are carefully selected for quality and durability whilst still achieving that "Tropical feel" we have all grown to love.
Our Roofs are made from durable "Ironwood" which unlike African Thatch or Alang Alang, won't begin to deteriorate after 3-4 years and need replacing in 5-6 years. If you are planning to install a Hut near your pool area, grass roof huts are a bad choice you will regret for years to come.
SIZES AND ORDERING:
We manufacture huts from as small as 1.5m x 1.5m to 5m x 5m and every size in between. Sizes given are measured from the edges of the roof, end to end.
Turnaround times vary depending on the season so it's always best to speak with us regarding turnaround times.
TRANSPORTATION:
Each Hut comes "Flat Packed" for ease of transport. Each part is individually wrapped to assist in protecting all the pre-finished surfaces. Roof sheets are manufactured in sizable pieces to make "light work" during installation. Whilst every effort is made protecting your new Bali Hut, some minor aesthetic damage may occur during transport and assembly. These areas can easily be touched up with a water based durable clear when assembly is complete.
ASSEMBLY:
Our huts come with plans outlining assembly and we are always here to provide assistance where required. These huts are manufactured in a way to make installation as easy as practical. All timbers are cut, mitred and pre-drilled where required. Following a simple step by step guide makes installation easy for any handyman. It is recommended to have 3-4 men to assist in lifting the roof panels and holding them in place whilst being secured. If however you feel it may be a bigger task than you can handle or just dont have the time, a qualified carpenter should be able fully assemble our standard size hut in a little over a day.
See our youtube video below showing basic assembly.
https://www.youtube.com/watch?v=gSdtBhiVL1s&t=15s
MAINTENANCE:
We are often asked "how durable are your huts?" To answer quite simply, they are very durable but as with any product out in the elements, it is advisable to maintain the huts protection from time to time. Being no different to any outdoor furniture or decking even, Recoating a protective layer of varnish will ensure your hut looks and feels new for years to come.
 MORE INFORMATION:
If you need more information or friendly advice, you can give us a call on (03) 97697973 or email us at info@balimystique.com.au
Feel free to leave a comment but if you are after friendly advice or a quote, please email us directly
|
Posted on January 19 2018
4 comments
do you ship to USA california?

Hi
Could you please give me a quote on a 4M x 4M Bali Hut. Delivery to Portland Vic 3305. Do you actually install the hut ?
Cheers Ros

Please advise price of Bali Hut 3.6 × 3.6 delivered to Noosa Queensland

Hi could you please advise cost of 5×5 Bali Hut – delivery to Caboolture Qld 4510.
Thank you