Casual Position Available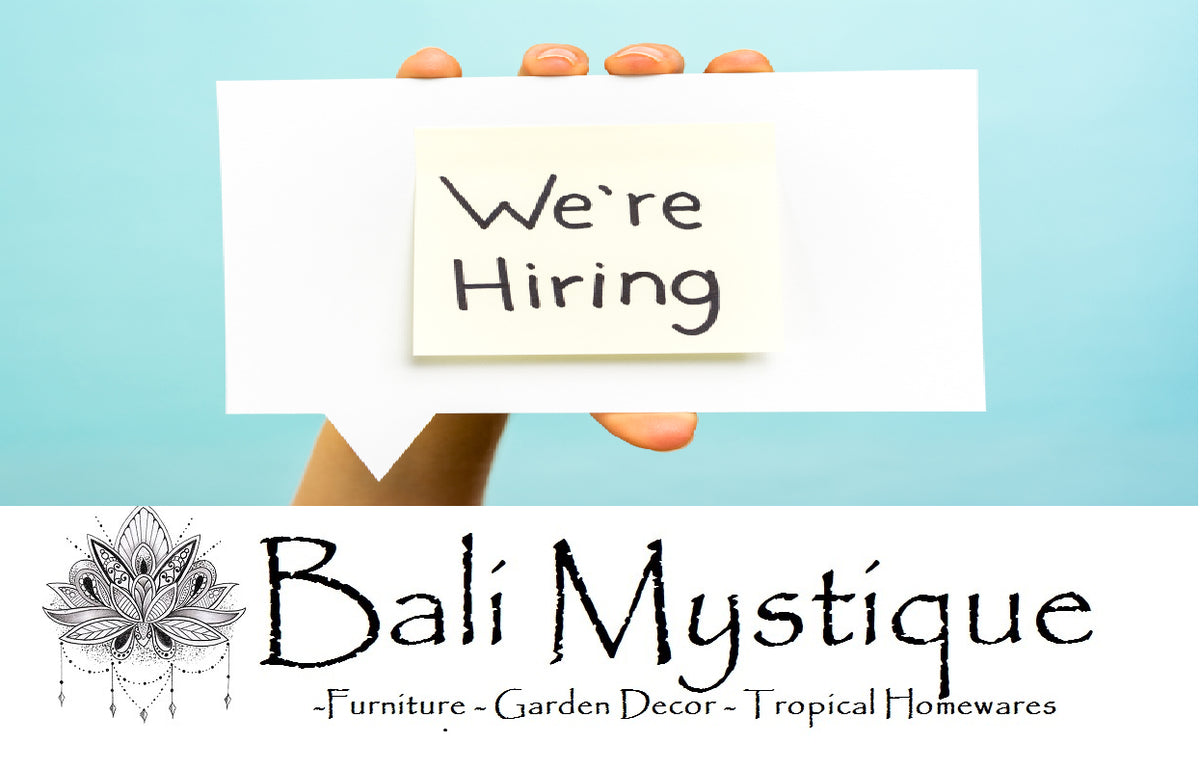 Do you:
Have exceptional Customer service skills?
Are fit and energetic with a neat appearance?
Are self driven and able to work with minimal supervision? 
Then we want YOU!
This position entails general sales and warehouse/showroom duties including order processing, freight bookings, retail sales, phone enquiries to name a few.
Flexible days including weekend work! Suits school pick up/drop off commitments!
To apply, send your resume to: info@balimystique.com.au
|
Posted on January 20 2018
3 comments
I have sent my resume…..
I hope you have received it thankyou.
Regards Donna Jankovic

I have sent my resume , thank you

Hello. I'm sorry I messaged you my details in the wrong spot.